Janet Tan | Justitia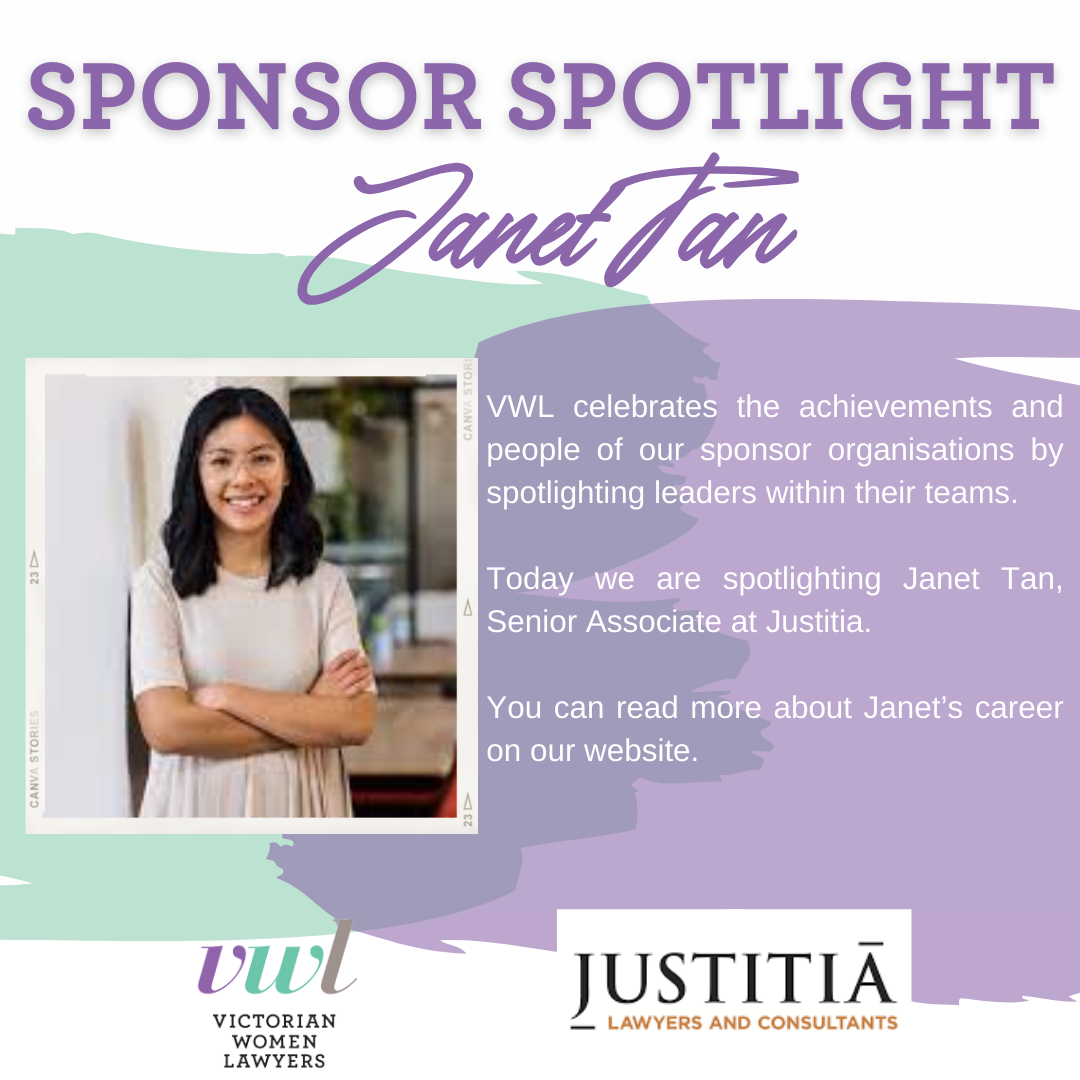 What is the most rewarding part of working for Justitia?
At Justitia, our mission is to help our clients create healthy and dynamic workplaces where people thrive. We believe that life is too short to be miserable at work. This really aligns with my values. It is rewarding knowing that the work I do, such as educating employers to understand their obligations and supporting them to navigate tricky workplace issues can have a positive impact on a workplace.
What does a typical day at work look like for you?

I split my time between the office and working from home. I also work flexible hours to help me prioritise my life outside of work as a mum to two girls.
The types of clients that we work with and the matters that we get briefed on are really interesting and varied. No two days are alike and I enjoy the variety. When I am in the office, chats around the lunch table are always a highlight.
What advice would you give to young lawyers or law students?

Take care of yourself as a priority. For the majority of my JD, I very foolishly (upon reflection!) worked full time. To do so, I stretched myself very thinly and did not prioritise myself enough. Since being admitted to practice, I have had lots of experience practicing law in different ways and even stepped away from practicing law for a period time. What I have learnt is taking time to prioritise yourself will serve you professionally in the long term. Being a lawyer can be demanding, there will be a lot of things you will need to juggle and you will feel very stretched at times. You will be able to be more agile and deal with challenges during times when you are stretched if you take care of yourself.
Why is community important to you?

Communities provide a sense of belonging and support. Because of this, I am apart of different communities that support different aspects of my life. I find that it is really invaluable to be able connect with likeminded people, benefit from their experiences and share your own experiences.